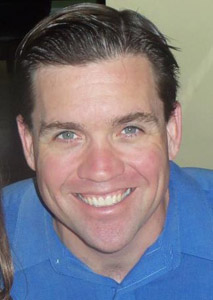 Our staff is a diverse group of clinicians from numerous backgrounds and specialties. All are licensed professionals in the state of Wisconsin and the clinic is state certified as an outpatient mental health and substance abuse clinic.
James A. Burns, PhD is a Licensed Clinical Psychologist. He obtained his Doctoral degree from the University of Nebraska-Lincoln. His research interests were primarily cognitive-behavioral theories of anxiety disorders. He gained experience working with medically complicated cases in several hospitals through his training including University of Nebraska Health Services, Rogers Memorial Hospital, and the Milwaukee VA Hospital. He is widely regarded in the community as an expert in the cognitive-behavioral treatment of anxiety disorders in adults and children. He spent an extensive part of his career working in specialty clinics honing his clinical technique for treating panic disorder and obsessive-compulsive disorder. Although his practice at Genesis is quite general he has further developed his practice by applying behavioral techniques to parenting, ADHD, and oppositional-defiant children. He splits his patient care with being the clinical supervisor and president of Genesis Counseling Services Ltd.
Suzan White, MS is a Licensed Professional Counselor. She joined our staff in 2006 and brings extensive experience working with diverse families and clients who are medically complicated. She has extensive experience working in a hospital setting and brings a strong knowledge base of medical issues facing our population and how those issues complicate mental health treatment. Her experience working as a nurse for over 24 years helps her interface with medical professionals and better coordinate care with a medically complicated population. Suzan enjoys working with ages 12-adults experiencing problems with depression, anxiety, parenting, life transitions, women's issues, health concerns both chronic and acute.
Julie Williams, MS is a Licensed Clinical Social Worker and Licensed Professional Counselor. She obtained her Master of Science degree in counseling from the University of Wisconsin-Whitewater. She has had extensive training in cognitive-behavioral interventions for various specialty populations including developmentally disabled adults. She is widely regarded in the community as an expert in treating developmentally disabled adults including those with co-morbid mental illnesses. During her career approaching 2 decades she has developed her skills of applying cognitive-behavioral approaches to parenting, anxiety, work related problems, anger management, and mood disorders. She also has significant knowledge and experience working with victims of sexual abuse and complex trauma. Always adding to her repertoire she has more recently been building her practice providing mental health care to the elderly population.
Daniel Twardowski, MS is a Licensed Professional Counselor, Licensed Clinical Social Worker, and Licensed Substance Abuse Counselor. He earned his Master of Science in Counseling and Guidance from the University of Wisconsin-Whitewater. He has extensive experience in the community with over 25 years working in both inpatient and outpatient clinical settings. He specializes in substance abuse issues, dual diagnosis, compulsive behaviors, as well as extensive experience with associated anxiety, depression, bipolar, attention deficit hyperactivity disorder and others. Through his extensive career he has provided services to virtually all age ranges from small children to adults. Because of his work history in Rock County he has excellent relationships and knowledge of the various social service agencies associated with alcohol and drug treatment. These agencies include Child Protective Services, numerous local attorneys, Intoxicated Driver Program, Deferred Prosecution Program, Underage Alcohol Violation program, and Rock County Probation and Parole. He has been able to assist his patients in accessing, making use of, and benefiting from services in the community as an adjunct to their alcohol and drug treatment. Dan appreciates that every person's situation is different and is able to custom tailor treatment to the individual's needs.
Sara Cerar, MS is a Licensed Professional Counselor and a Clinical Substance Abuse Counselor.  Her approach to psychotherapy encompasses the understanding that you are the expert on you. Nobody else experiences life the way you do, has emotions the same as yours, or has the same desire to live a fulfilled life. She views her role as a support and guide in your quest for reaching your potential using compassion, creativity, intuition, humor and non-judgment in her approach to working with people. She uses mindfulness practices as an addition to a person-centered and problem solving understanding of healing and potential. No matter your age, race or understanding of life she works to provide a safe place to explore the thoughts and behaviors that keep you from moving forward. She has worked with individuals and families with AODA issues, teenagers in foster care, and adults with mental health issues. With each type of position she has held she has come to believe that if an individual was present with themselves they could be the most honest about their place and purpose in the world. She seeks to continue to encourage each person to find mindfulness, caring, and self-respect a crucial part of life.
Lissa Myhre, MS is a Licensed Clinical Social Worker and a Licensed Professional Counselor. She brings to Genesis 27 years of experience in the counseling field in various settings and roles. Her areas of expertise include working with victims of sexual trauma, eating disorders, and families of substance abusers. Lissa is especially talented working with the adolescent population and is adept at forming a good working therapeutic relationship with this difficult population. She has extensive training in this area from the widely known Savannah Family Institute, Savannah, GA. Lissa maintains a strong interest in teaching within the field including various courses on counseling, ethics, and statistics. She is widely known in the community for her volunteer involvement with numerous community organizations and remains active in them.
Jeanne Babula, MS is a Licensed Clinical Social Worker, Licensed Marriage & Family Therapist, Licensed Professional Counselor, and Licensed Professional School Counselor. Her career spans over three decades in many settings. The diversity of her employment experiences is extensive and includes school settings, large mental health facilities, hospitals, and outpatient agencies. As well as her practice at Genesis she maintains a strong volunteer role with hospice at Monroe Clinic. Her areas of expertise are psychotherapy with young children (3 years and older), couples, families, elderly and the terminally ill. Jeanne has played a key role in the development and implementation of teen suicide prevention programs and in-home therapy programs. She possesses a unique and rare ability to work with families with small children who are in turmoil. Jeanne strives to help each patient reach their full potential, thus contribute fully to society in their unique way, utilizing all of their talents.
Helen Link, MS is a Licensed Advanced Practice Nurse Prescriber and Board Certified Clinical Specialist. She completed her Master of Science degree in Psychiatric Nursing from the University of Wisconsin-Madison. She is board certified to provide psychiatric care to adults and children. Her career in mental health includes 30 years experience providing clinical care in inpatient and outpatient settings in a range of capacities from psychotherapeutic to prescribing services.
Teresa Terrill, MSN is a Board Certified Psychiatric & Mental Health Nurse Practitioner. She completed her studies at University of Wisconsin-Madison School of Nursing and earned her Master of Science in Nursing in 2004 followed by ANCC Board Certification in 2005. She worked at University of Wisconsin-Madison Counseling and Consultation Services where she provided psychiatric evaluations and collaborated with clinic prescribers on medication selection and management. Teresa's background includes hospital nursing care of patients with acute mental health and addiction issues. She has also worked with critical and terminal patients and their families providing end-of-life care. She joined Genesis in 2005, providing treatment to Adolescent, Adult and Geriatric patients with a full spectrum of psychiatric disorders and/or addiction issues. Her specific areas of interest include patients with unipolar and bipolar depression, anxiety, posttraumatic stress, sexual abuse history, and dual diagnoses.
Diane Schulze, MS is a Licensed Professional Counselor who earned a Master of Science degree in Counseling at the University of Wisconsin-Whitewater and is a Nationally Certified Counselor. Early in her career she gained experience working with the children with learning disabilities and this continues to be an area of expertise for her. Diane is especially skilled at working with young children and their parents with various parenting issues. Other areas of emphasis include depression, anxiety, grief/loss, couples counseling, anger and stress management, and issues concerning the lesbian, gay, bisexual, and transgender community. Her treatment approach fosters a sense that each person has the capacity to heal, grow, and learn in an environment where you are accepted unconditionally and valued for the unique aspects of each person.
Michael G. Brown, PhD is a Licensed Clinical Psychologist in Wisconsin. He obtained his Doctoral degree from the University of Wisconsin-Madison. Dr. Brown has over 20 years of experience in a number of settings including Central Wisconsin Center, St Colettas School, and many others. His duties included behavioral assessment and therapy for children, adolescents, and the developmentally disabled population. He has extensive experience in clinical assessment, treatment, program development, and staff training. He has a reputation in the community for being especially talented working with adolescent boys and men. His other areas of clinical expertise also include but are not limited to assessment, testing, depression, anxiety, ADHD, oppositional defiant children, and men's issues. He is the newest member of our staff and brings a wealth of knowledge and experience.
Sarah J. Hoffman MS obtained her Master of Science degree in Community Counseling and School Counseling from the University of Wisconsin-Whitewater. She is a Licensed Professional Counselor and a National Certified Counselor. She has well over ten years of experience in individual, family, and couples therapy and has extensive experience working with adolescents and their families. She worked with teens and their families in a runaway program and facilitated a day treatment program early in her career. Through these experiences, Sarah became adept at building relationships with teens while helping them though difficulties. She has also had great success in helping the parents of teens communicate with their adolescents. Sarah has a person-centered cognitive-behavioral approach to counseling. This approach has had a positive impact in the lives of men, women and children (ages 8-18) struggling with a variety of mental health issues such as anxiety, depression, PTSD, and conduct disorder. She has also had several years of experience counseling couples, which includes teaching communication techniques and relationship reconnection. Sarah hopes to help people discover their worth and inner strength as she continues her work at Genesis Counseling Services Ltd.
Tiffany Strodthoff MS is a National Certified Counselor, Licensed Professional Counselor and Licensed Clinical Substance Abuse Counselor with a Master's of Science Degree specialization in Trauma, Substance Abuse and Marriage and Family Counseling from the University of Wisconsin-Whitewater.  She has gained her experiences through residential and inpatient hospitals, day treatment settings and outpatient care. She specializes in adolescents and adults with traumatic experiences, adults in the criminal justice system, those who are struggling with various addictions (themselves or a loved one). Her primary focus is currently those with dual disorders and/or traumatic life experiences. She uses an array of treatment modalities, including, Trauma Focused, Cognitive Behavioral Therapy, Emotion Focused Couples Therapy, EMDR, Solution Focused, Supportive, Motivational Interviewing and Enhancement. Tiffany also has professional experience with Parenting Skills, Forgiveness Therapy and Anger Management for teens and adults. She has developed successful treatment programming and continues to strive for more effective addiction treatment options in the Rock County area. Other topics that are in her scope of practice are as follows (but is not limited to), LGBTQA, Co-Dependency, Relationships/Divorce, Grief, Mindfulness based coping skills, Depression, Anxiety, Complex PTSD and Attachment issues. She will work closely with her clients to find which approach would be most effective to meet the clients individual needs. She believes each client has the ability to heal, growth and change through the therapeutic process. Tiffany will work to educate and empower each individual by helping them gain mastery over their lives by recognizing and/or emphasizing their choices and abilities.
Ashleigh Bruns, PhD is a licensed professional counselor, nationally certified counselor, and a EMDR Level II practitioner. She earned her PhD from Regent University in Counselor Education and Supervision. She also holds an MA from Denver Seminary in Counseling and a BA in Psychology and Fine Arts with an emphasis in Art History from the University of Colorado at Boulder. She has a Level II EMDR certification, Prepare/Enrich, and crisis intervention training. She gained her experience through an inpatient psychiatric unit, student counseling center, doing assessments with those that have schizophrenia, assessments with juvenile sex offenders, and trauma specialized private practice. She has experience working with couples, children, adults, and groups with a variety of counseling needs including depression, sexual abuse, addictions, anxiety, grief, marital distress, and adjustment issues. Her primary focus is anxiety, depression, trauma, mindfulness, visualization exercises, grief, coping skills, and marriage therapy. She believes change is a many-sided process that requires a holistic view of a person. Her viewpoint takes into account the physical, cognitive, spiritual, and emotional makeup of an individual. Considering these aspects, change happens through the use of researched therapeutic practices such as Cognitive-Behavioral Therapy, medication management, and human connection and relationships. Furthermore, change takes times and cannot be forced, but occurs as a person desires to change.